WORLD FANTASY CONVENTION 2018 DEALERS ROOM
We are now taking Dealers Room applications. Once the list is filled, we will post the Dealers Room open hours and the list of Dealers.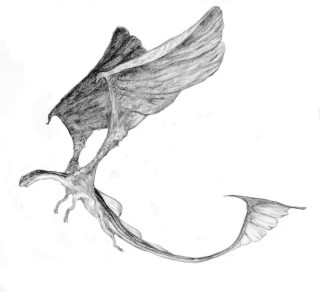 Dealer Application Information
The 44th World Fantasy Convention will be held November 1st through November 4th at the Baltimore Renaissance Harborplace Hotel, 202 East Pratt St., Baltimore, MD 21201. The Dealers Room will be located on the Ballroom Level (fifth floor).
The Dealers Room is juried. The World Fantasy Convention reserves the right to select dealers and to limit the amount of table space assigned. Such factors as promptness of response, clarity and accuracy of information, prior WFC experience, and the nature of merchandise offered will be considered, but the final decision will be ours.
Dealers Room rates are $150 per six-foot table, $200 for a second table, and $250 for a third table. In order to accommodate as many dealers as possible in the space provided, dealers will usually be limited to no more than two (2) tables. If requested, the third table MAY be available. DO NOT pay for the third table unless it has been explicitly approved in advance.
Access to electricity will be limited and may require additional charges.
Dealers will be required to collect and pay sales tax to the State of Maryland. All Dealers will have their names submitted by the convention to the State of Maryland who will issue temporary tax permits to those Dealers who do not already have state tax licenses. As a consequence, no tables will be sold after September 30th.
Dealers who may be considering shipping their merchandise should be aware that the World Fantasy Convention will be setting up a central receiving site for Dealers. This information will be available two months before the convention. If you wish to ship to the hotel directly, please contact the hotel for their costs and limitations. The hotel loading dock is shared with the shopping center that shares the building. Loading from this facility will begin after 1pm, October 31, 2018. We are limited to the number of vendors who can offload at any one time, so a schedule will be developed. NO MERCHANDISE CAN COME THROUGH THE LOBBY!
Dealer and staff must be attending members of World Fantasy Convention 2018. For those not already members, you must buy your membership at a special Dealer's rate of $175 per person at the time you reserve your table(s).
Filing an application does not guarantee you a place in the room. If your application for tables is not initially accepted, you may be placed on our Wait List in anticipation of possible dealer cancellations. If you do not wish to be placed on the Wait List, please indicate that on your application. If you do not get tables in the Dealers Room your money will be refunded. Once accepted into the Dealers Room, dealers will be given refunds ONLY if their tables are resold.
Please note the following restrictions:
The World Fantasy Convention is essentially a literary convention. The Dealers Room will be limited to booksellers and specialty-press publishers plus a few craft dealers of long standing.
Dealing from hotel room is not allowed. You must rent tables in the Dealers Room.
Dealers should inform us in advance if they wish to share tables. Further, dealers may not sublet space on their tables without asking and receiving permission to do so.
Dealers' displays may not exceed seven (7) feet in height unless specifically exempted.
Anything leaning or propped against a wall must be padded at points of contact. Nothing may be affixed to the walls by tape, staple, tack, nail, or any other means.
Merchandise for sale must be lawful and legal in and of itself and not be in violation of any copyright, patent or trademark. The sale of any bootleg or illegally imported items is specifically prohibited. The burden of legitimacy is on the dealer.
Eating and drinking will be restricted in the Dealers Room. Dealers may eat and drink within the Dealers Room, but only if they remain behind their tables while doing so. THERE IS NO SMOKING ANYWHERE WITHIN THE HOTEL.
Dealers MUST indicate acceptance of the Warranty & Waiver of Liability form, including date of this acceptance. The acceptor should be that of the contact person shown on the Dealers Application form.
Dealer Application
Applications should be received by 30 April, 2018. Initial acceptance and Wait List notifications will be sent out by June 1st.
Mail-in 'Application and Warranty & Waiver of Liability' form: .PDF .DOC
Completed forms should be mailed to:
World Fantasy Convention
P.O. Box 314
Annapolis Junction, MD 20701-0314